Iceland is a destination that offers a unique blend of stunning landscapes, fascinating history, and diverse culture. Whether you're a nature lover, adventure seeker, or history buff, Iceland has something for everyone. In this article, we will explore the different things to see and do in Iceland and why it's a destination worth considering for your next trip.
Natural Wonders
Iceland is famous for its natural wonders, and for a good reason. The country boasts some of the world's most spectacular waterfalls, glaciers, hot springs, and volcanoes. One of the must-see attractions is the Blue Lagoon, a geothermal spa located in a lava field. You can relax in the warm, mineral-rich waters while taking in the stunning views. Another popular natural attraction is the Golden Circle, a route that covers three of Iceland's most famous attractions: Thingvellir National Park, the Geysir Geothermal Area, and Gullfoss Waterfall.
Adventure Activities
If you're an adventure seeker, Iceland has plenty of options to get your heart racing. You can go glacier hiking, ice caving, and snowmobiling on a glacier. You can also go on a whale watching tour or take a dip in a natural hot spring. If you're feeling particularly daring, you can even go scuba diving in between the tectonic plates in Silfra.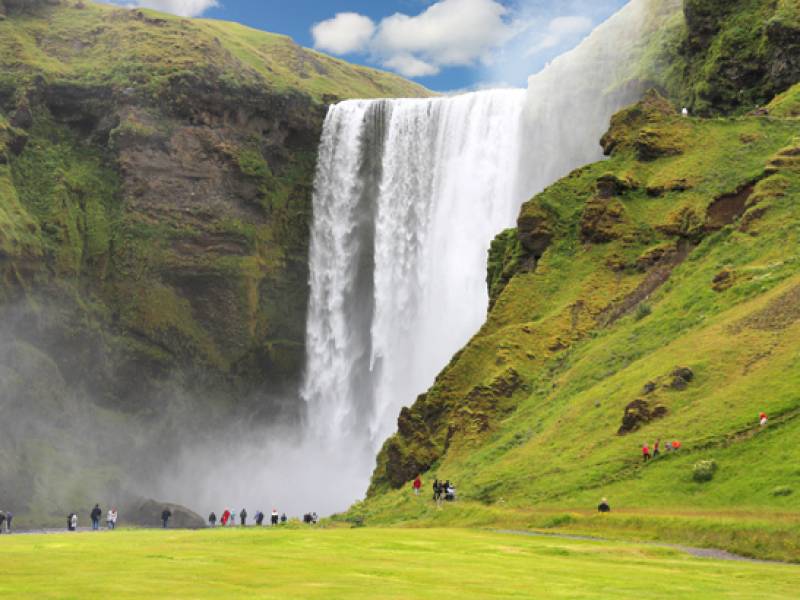 Rich Culture and History
Iceland is a country with a fascinating history and culture. You can explore the country's Viking heritage by visiting the Saga Museum or taking a guided tour of the Settlement Exhibition in Reykjavik. The capital city is also home to many art galleries, museums, and theatres. If you're lucky, you might even catch a live music performance by one of the country's talented musicians.
Why Iceland?
Iceland's natural wonders, adventure activities, and rich culture and history make it a destination worth visiting. Additionally, the country has a low crime rate, making it a safe destination for solo travelers. The locals are friendly and welcoming, and many speak English fluently. Iceland is also easily accessible from many parts of the world, with regular flights from major cities.
Iceland is a destination that offers something for everyone. With its stunning natural beauty, adventure activities, and rich culture and history, Iceland is a destination that you won't forget. So why not plan your next trip to Iceland and discover the wonders of this beautiful country?